Muted shades of southern Peach, key Lime, and luscious Lemon, with a hint of Raspberry. Perfect with the lazy, hazy days of summer. Summer romance and summer fun, summer innocence and summer gardens with that shabby chic feel.
43 elements, 19 papers and 1 uppercase alpha- make this kit perfect for your shabbylicious photos!
http://store.gingerscraps.net/Shabby-Sherbet.html
and my layout using Shabby Sherbert
Leave my layout some love
HERE
And now I have a Freebie for you from Ginger!
and a fab collab
-includes 17 papers and 47 elements. Just in time for Father's Day-
show off your favorite fisherman's photos!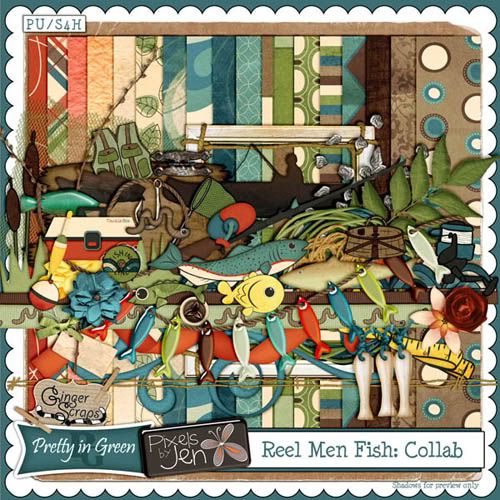 http://store.gingerscraps.net/Reel-Men-Fish.html
Reel Men Fish Bundle
: includes Templates, Flair, Alpha, CardStock, Kit.
http://store.gingerscraps.net/Reel-Men-Fish-The-Bundle.html
Reel Men Fish Cardstock
by Pretty in Green and Pixels by Jen
http://store.gingerscraps.net/Reel-Men-Fish-Cardstock.html
Reel Men Fish Templates
from Pixels By Jen
http://store.gingerscraps.net/Reel-Men-Fish-Templates.html
Reel Men Fish Alphas
by Pretty in Green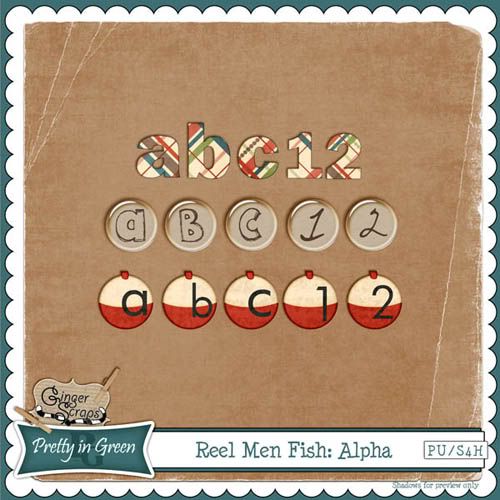 http://store.gingerscraps.net/Reel-Men-Fish-Alphas.html
Reel Men Fish Flair
by Pretty in Green
http://store.gingerscraps.net/Reel-Men-Fish-Flair.html
Reel Men Fish Word Art
By Pretty in Green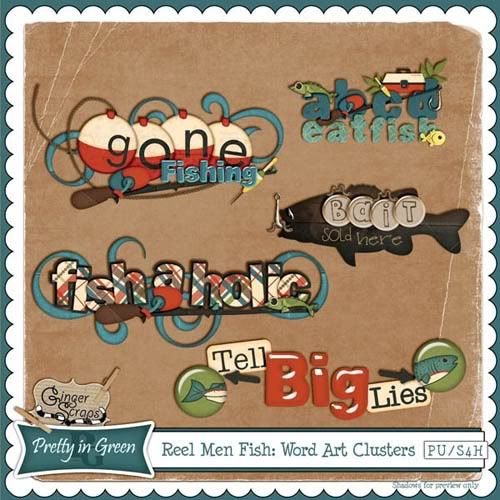 http://store.gingerscraps.net/Reel-Men-Fish-WordArt.html
and my layout using this fab collab
Leave my layout some love
HERE
and don't forget to check out all the other Fresh Baked items at Gingerscraps