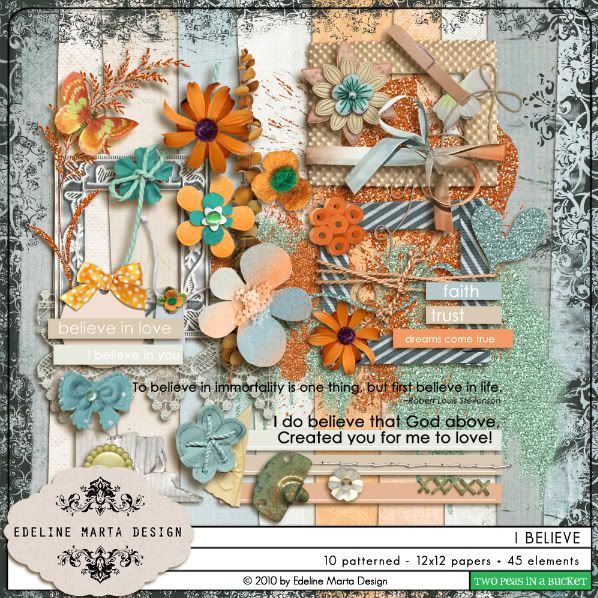 Hope, trust, love ... believe. Edeline Marta Designs brings you "I Believe" - a kit to help you capture the special moments of belief in your lives. Soft teals combine with a pop of orange to evoke thoughts of the hope that spring brings each year. Ten softly patterned papers in light tones set the perfect backdrop for your photos and journaling. Bright elements - 45 in all - include flowers in many shapes and sizes - enough to build a bouquet! Plus glitter splatters, lace and three stunning frames that will shouldn't be missed. Edeline Marta Design's "I Believe" is just the kit to highlight the hope, trust and love that shine through in your photos.
Included:
10 papers,8 flowers,6 word strips,3 frames
3 glitter splatters
,3 journal strips
,2 quotes
,2 buttons
2 strings
,2 tags
,2 leafy branches
,2 stitches
,1 bow
butterfly
cardboard bit
,e
dge
,flower clip
,heart glitter
lace
,metal latch
,ribbon
and tape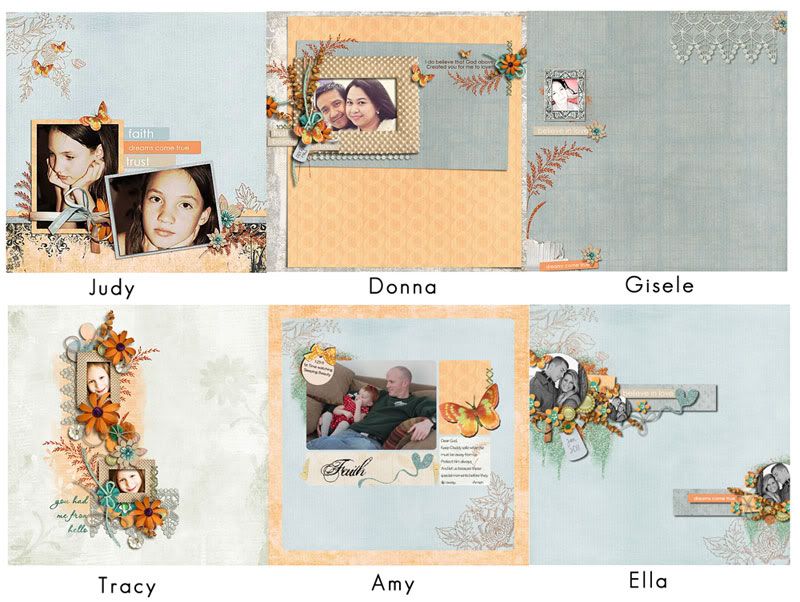 CT Inspiration above
My Layout using "I Believe"
Leave my layout some love
HERE