This is a re-release of 2 Autumn kits.
This super big Fall kit contains the kits 'I Remember' and 'Sweet September'.
and my layout using this fab kit
Leave my layout some love HERE
This bright, fun and all purpose kit will help you scrap ALL your Sunshiny Days no matter what the season! You are sure to find a ton of theme and non-theme related ways to scrap with it.
and my layout with sunshiny day
Leave my layout some love HERE
Funky Fusion is just full of fun, funk, bright colors and elements that will make you smile all fused together to create this super cool kit!
Leave my layout some love HERE
I definitely have a favorite pair of jeans. The ones I like change at least once a year but I always have a favorite! The great thing about this kit is that you can scrap way more subjects than just jeans! Scrap your style, scrap your boys and so much more!
and my layout with this fab new kit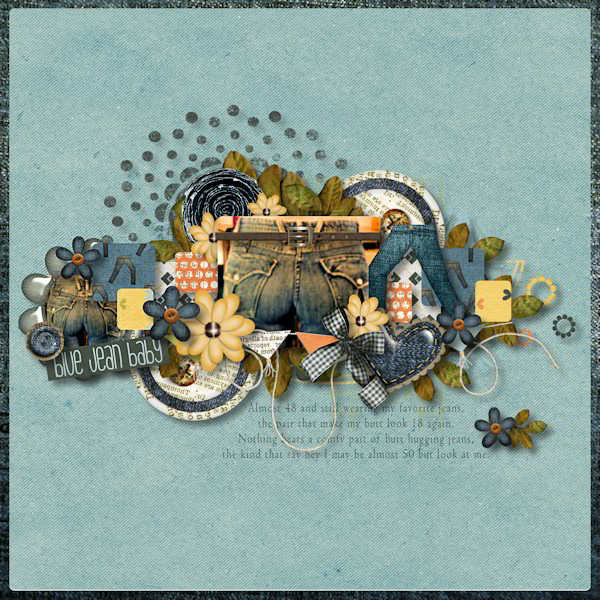 Leave my layout some love
HERE