Look Up
It's time for a new Duo-licious Collab! One of my fav times of the month!! You can snag Look Up this week for just $3!
SBB
-
SGD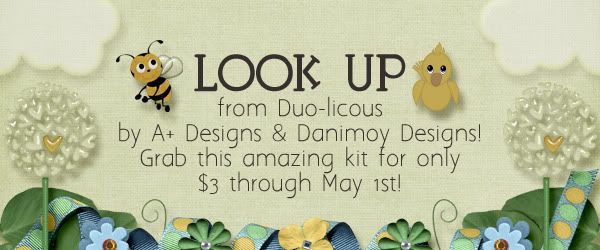 My layout using this fab kit
Leave my layout some love
HERE
Freebie
Here's some cute freebies with Look Up from the CT Girls!
(image linked to dani's blog to download)